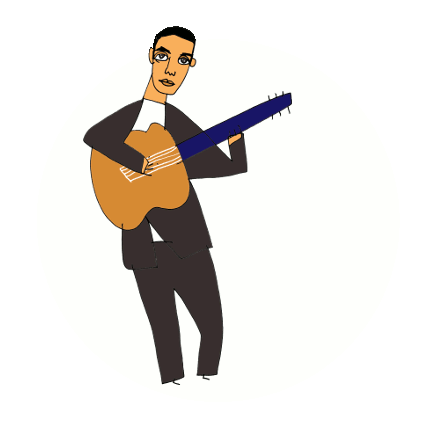 «Ce disque à côté duquel on pourrait passer si l'on ne vous alertait, tourne en boucle depuis plusieurs semaines sur ma platine et, je ne sais pas pourquoi, me rend indiciblement heureux. Il m'est devenu totalement indispensable. En ce sens cette rencontre entre le guitariste et le pianiste est d'une immense humanité. De celle qui rend le monde un peu meilleur.»
Jean-Marc Gelin
Entre autres projets marquants Paul Abirached travaille depuis 2007 à la création d'un répertoire inspiré de la peinture de Joan Miro.
Ce projet intitulé Ceci est la couleur de mes rêves a donné lieu à de nombreux concerts en France et en Espagne ( Musée des Beaux-Arts de Nantes, Musée de la Chartreuse à Douai, Musée Matisse, Instituts Français de Madrid et de Valencia, Alliance Française de Cartagena...), et sera présélectionné en 2012 par le programme Hors les murs de l'Institut Français.

Il travaille aussi avec la chanteuse franco-américaine Daisy Bolter à la création d'un répertoire en duo au cours d'une résidence au Théâtre du Pilier de Belfort en 2010.

Depuis 2009 Paul Abirached multiplie les séjours à New York où il a l'occasion de travailler avec le pianiste Marc Copland et les contrebassistes Drew Gress et Scott Colley.

Il enregistre en 2010 son premier album en leader, Dream Steps, avec Alain Jean-Marie au piano, Gilles Naturel à la contrebasse et Andrea Michelutti à la batterie.

En 2012, Paul Abirached retrouve le pianiste Alain Jean-Marie pour l'enregistrement de Nightscape, un album en duo, paru en avril 2014 sur Archieball.
Displaying 1-1 of 1 result.
Nightscape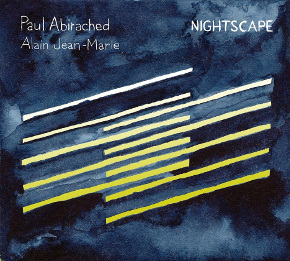 Paul Abirached, guitar, and Alain Jean-Marie, piano, met for the recording of Paul Abirached's first album, Dream Steps. This second opus, a duo, is a rare show of finesse and elegance. Paul Abirached chose a repertoire mixing compositions, originals (Jim Hall, Paul Motian, Joe Lovano, Wayne Shorter, Billie Holliday) and moments of pure improvisations. Alain Jean-Marie submitted with pleasure to this poetic universe, guided on unfamiliar terrain. Nightscape was recorded ad hoc, without rehearsals, after a short series of concerts in Paris, Brussels and Liege, it is a snapshot of a continuing dialogue.
http://www.paulabirachedmusic.com
Our record label — Archieball — is celebrating its 10th year of existence and on that occasion, we're opening up to more artists. In those 10 years of cautious existence – cautious for financial survival reasons – we've received many requests from musicians of all walks of life and ages who wished to join our adventure. In keeping with the spirit of sharing of Archieball's main founder; the composer, saxophonist, singer and professor Archie Shepp, we created the Rainbow Collection. With this collection, we hope to put forth inventive and jubilatory musical works, true to the spirit of Afro American music, commonly known as jazz music.